Highlights
A peer support professional, often referred to as a peer specialist (PS), combines their lived expertise of recovery from mental illness and/or addiction with formal training to provide nonclinical recovery support services.
PSs help people achieve their recovery goals through shared understanding, respect, and empowerment.
Primary outcomes of peer support include

Improved relationships with providers and social supports
Reduced return to use
Increased satisfaction with the overall treatment experience
Increased treatment retention
Fewer re-hospitalizations
Reduced days spent in inpatient services
Lowered overall costs of services
Increased use of outpatient services
Recovery from substance use and/or mental health is a process of change through which individuals improve their health and wellness, live a self-directed life, and strive to reach their full potential. The four dimensions of recovery that support the lifelong process include:
Health: Making informed, healthy choices that support physical and emotional well-being.
Home: Having a stable, safe, and consistent environment to live in.
Purpose: Creating a life purpose in meaningful daily activities, such as work, school, volunteerism, or family.
Community: Developing relationships and social networks that provide support, friendship, love, and hope.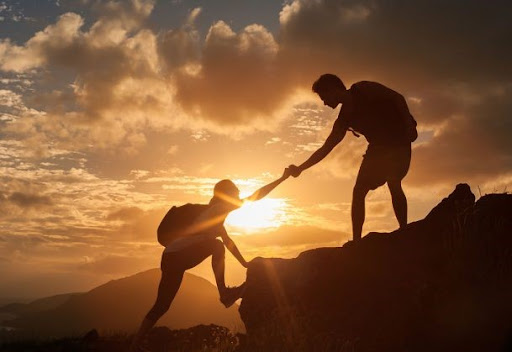 What is a Peer Specialist?
PSs combine their lived expertise of substance use and/or mental illness and personal recovery with formal training to provide clients with individualized services to support recovery. PSs provide social support beyond what is offered in clinical treatment pathways. A typical clinical treatment pathway includes professional intervention from a healthcare provider, clinician, or other credentialed professional. For PSs, however, "there is no agenda." Rather than prioritizing intervention and treatment outcomes, PSs are there to support their clients' journeys to reclaim their health and their lives.
In practice, PSs establish and maintain trusting, supportive, collaborative, and personal client relationships; develop person-centered recovery plans; become resource brokers by knowing all the community recovery options available to make the best individualized referrals; lead recovery support groups; and provide indirect services to maintain recovery. This holistic, strengths-based approach to support was neatly summarized by a Certified Peer and Family Specialist in Northern Colorado, who noted, "The last thing I want to do is to add to their guilt, their shame or their feeling of inadequacy. So I am very careful when I am referring someone to a resource that this is a sustainable thing."
PSs may work as volunteers or paid staff in a wide range of settings such as recovery community centers, recovery homes/sober housing, jails and prisons, and addiction and mental health treatment agencies.
The lived experience is a credential you cannot get from anywhere else, being able to have that specialized knowledge is really going to be an asset. We cannot replace that knowledge.

– Peer Specialist Supervisor in Northern Colorado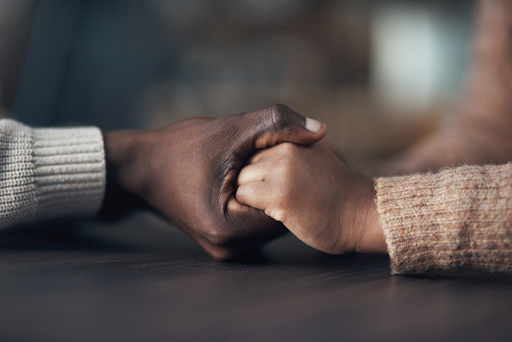 What makes a Peer Specialist effective?
Our true value is in the relationships we have with our members…What keeps me going, grounded, and motivated is when somebody tells me, "I wouldn't be where I am if it wasn't for you."

– Certified Peer and Family Specialist in Northern Colorado
One PS shared their story of a decade-long struggle with substance use disorder (SUD). They recounted selling substances, being arrested for possession, getting forced into recovery, and then later choosing recovery. This PS emphasizes,"When I was in rehab, I was just going because I had to, but through peer-to-peer influences and seeing people enjoying their lives without substances, it felt different. It changed my life." This relatable figure of hope is now working in the community as a PS with the goal of being part of the solution.
Similarly, a Certified Peer and Family Specialist emphasizes that their peer support training began with their journey in the LGBTQIA+ community: "I have been studying [peer support] to survive in the world for however many years." Clearly, peer support is already vital to the survival of people from marginalized communities–which includes anyone living with SUD and/or serious mental illness. Emphasizing well-established community-based approaches to recovery, like PS support, inherently improves the cultural sensitivity and quality of the local continuum of care.
Studies have demonstrated the effectiveness of peers in improving SUD treatment outcomes, including: reduced return to use, increased treatment retention, improved relationships with treatment providers and social supports, and increased satisfaction with the overall treatment experience. Peer recovery support in mental health treatment leads to fewer re-hospitalizations, reduced days spent in inpatient services, lowered overall costs of services, and increased use of outpatient services.
Conclusion
Individuals with organic expertise of SUDs or serious mental illness who have worked through recovery have become an increasingly vital part of the continuum of treatment and recovery services in both community and clinical settings. Their lived experiences provide a level of relatability, hope, and perspective that individuals can empathize with, resulting in enhanced treatment experience and support for recovery.
As one PS noted, "I pride myself on being able to speak effectively by the community and for the community." Recovery is about having a life in the community. Cultural connectedness is instrumental to the hope and possibility of sustained recovery modeled by these peers.
Interested in learning more about peer support professionals? In our next post, we'll describe best practices for peer support specialist staffing and services.