Highlights
Successful peer specialists (PSs) are heavily dependent upon the content and quality of their training to appropriately execute the role.
The role of PSs is not structured nor standardized. Guidelines developed by SAMHSA provide best practices.
Certification requirements include training, education, work experience, supervision, lived expertise, and demonstration of ethical responsibility.
In our first post, we discussed a brief overview of who PSs are: an individual who combines their lived expertise of recovery from mental illness and/or addiction with formal training to provide nonclinical recovery support services. In this post, we are highlighting best practices of PSs based on research and interviews from current PSs in Northern Colorado.
For many years PSs were volunteers. Now, states finance this essential role through Medicaid and grants to promote recovery from substance use disorder (SUD) and co-occurring mental health illnesses. PSs connect fastest with other peers due to the shared experience and bridge the gap of services alongside doctors and social workers. Peers are complementary but different than clinical roles due to their experiential knowledge and relatability. As a Certified Peer and Family Specialist joyfully observed, "There is not a person out there who doesn't know my name or doesn't know that I am here to help."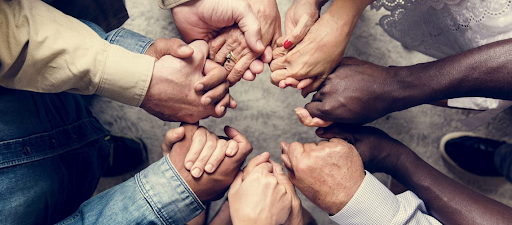 Best Practices of Peer Specialists in the Workforce
Best practices for PSs include clear job roles and values; recruiting, screening, and hiring peers with strong qualifications; providing competency training with ongoing professional development; supplying organizational resources, support, and expert peer supervision; enlisting champions to help formalize the status of peers; enabling peers to marshal resources; work flexibility, independence, and autonomy; and supporting many pathways to recovery. Of all of these practices, expert peer supervision and organizational support are perhaps the most important. Expert peer supervision ensures peers are brought into a team and overseen by someone who understands how to leverage their strengths without the bias of clinical training. Organizational support secures the proper training, development, and advancement of peers in the professional workplace. Investment in these two crucial dimensions improves PS workforce retention and service quality.
Qualifications of successful peers include:
Stable in recovery
Prior work experience as a peer
Strong external recommendations
Completion of certification trainings
Passing the state certification exam
Creative problem solving
Exhibiting empathy for vulnerable populations
Use of compassionate language
Familiar with local resources
Values multiple pathways to recovery
Understanding of collaborative care
Guidelines for Peer Specialists
SAMHSA emphasizes that the five key pieces summarizing best practices of peer recovery support are based on the principles of recovery-oriented and person-centered care. Consequently, peer recovery support must be voluntary, relationship-focused, and trauma-informed.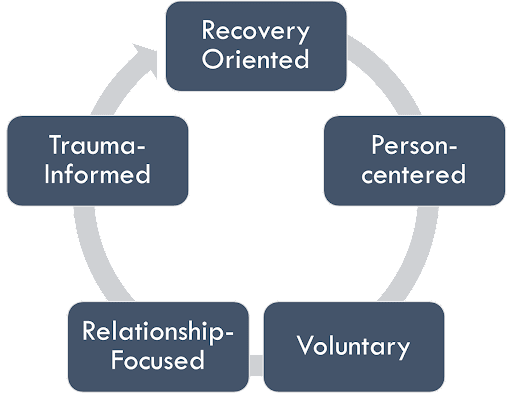 The Value of Robust Training and Certification
It's important for the community to see a role model that is in recovery but is also a professional as they navigate the court systems, food banks, and jails that they have been a part of.

– Peer Specialist Supervisor in Northern Colorado
As described by a Peer Specialist Supervisor in Northern Colorado and informed by PSs interviewed, the value of a trained and certified peer includes: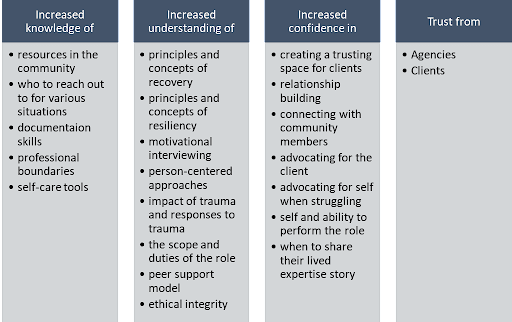 How to become a certified peer specialist in Colorado?
You need to certify these peers because just as they give hope to clients that recovery is possible, you need to give hope to these people that you hired that you believe in them and that you invest in them and you want the best for them.

– Peer Specialist Supervisor in Northern Colorado
In Colorado, the Peer and Family Specialist Certification is administered by Colorado Providers Association. Credentials are based on experience and competencies as set by the International Certification & Reciprocity Consortium (IC&RC). Requirements for certification include education, experience, supervision, a Code of Ethics, lived expertise, a committee review, and passing the IC&RC Exam.
The key domains of this exam include Advocacy, Recovery/Wellness Support, Mentoring and Education, and Ethical Responsibility. Certified Peer and Family Specialists in Colorado voiced that ethical responsibility is of utmost importance in this role. Peers must maintain appropriate boundaries and have the experience and education to know when to say no and when to seek help. Without these boundaries, peers risk entering triggering spaces that may risk their and their clients' recovery. One PS reflected the need to understand and heal one's own wounds prior to helping other people due to risk of return to use: "Sharing my message without sharing my mess."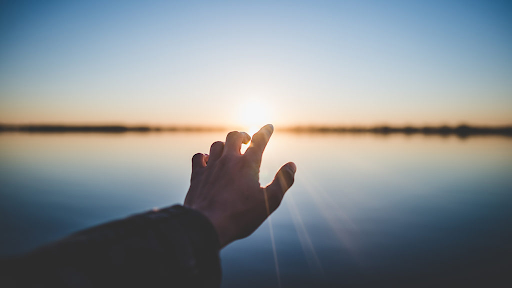 Conclusion
PSs play a key role in the continuum of recovery based on their experiential knowledge. At the same time, peers must be properly trained and educated on key elements such as ethical responsibility, local resources, and when to ask for help as mission drift/lack of proper training and certification may cause harm. Workplaces must intentionally integrate peers into the workplace culture, while simultaneously investing in robust training prior to engagement with clients. With continued investment in ongoing education opportunities, workplace growth, and supportive peer supervision, this robust peer integration work will positively influence the experiences and client outcomes of peers in the field.
In our next post, we'll describe where peers are embedded within the recovery continuum of care.