Behavioral Health Consulting
Our group of public health professionals, nurses, a physician, and a clinician give you personalized attention and facilitate an individualized solution.
There is no feeling more helpless than the depth of addiction.
Both affected people and their families and friends endure sleepless nights, physical illness, runaround from the health care system, and the frustration of relapse.
For the professionals that help people with substance use disorder (SUD) survive and put their lives back together, the experience can be nearly as trying as addiction itself. The Steadman Group's Behavioral Health Consulting Division can ease this process. We help you– often a physician, clinicians, peer, or clinic administrator– create systems of care in which your clients can recover, making your job easier and more effective.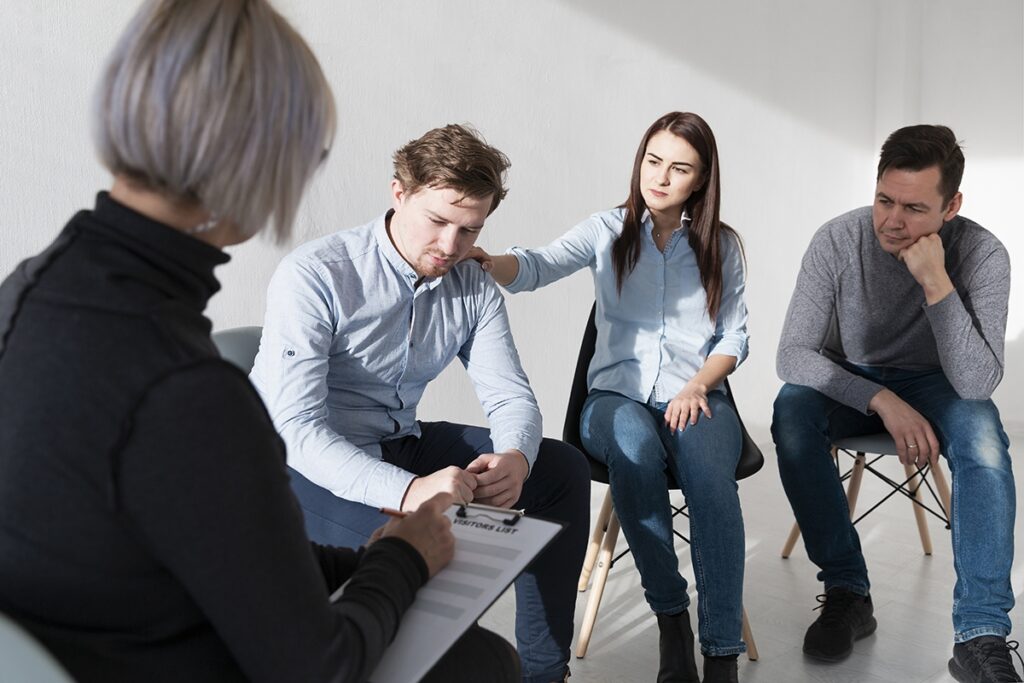 Our group of public health professionals, nurses, a physician, and a clinician give you personalized attention and facilitate an individualized solution. We are small but effective, focusing on high-impact projects at the cutting edge of policy and evidence-based practice. 
Here are some of our recent projects:
As you can see, we focus on a single but important niche, substance use disorder, in the Mountain West region. You won't find anyone more familiar with substance use policy in the region. Our solutions are creative– we don't rely on a proprietary tool or one-size-fits-all solution. With our broad expertise, we can help with medical, clinical, regulatory, legal, and financial aspects of your program. Furthermore, we help you seek out government and philanthropic funding opportunities to build your program toward sustainability. 
We look forward to hearing from you. Consultations are always free, so if you would like to discuss a question or a potential program, please contact us. Also, as a woman-owned business, we often support principals on larger state and federal grants. Please contact us to discuss partnership opportunities. 
Too often, people with substance use disorder suffer in silence, uncertain where to turn for help. Our clients often delay as well, putting off a new program or working on shoestring funding for years. The Steadman Group's Behavioral Health Consulting Division will improve your capacity to help people with SUD and mental health problems, so contact us today.
I cannot overstate how great you (Madeline) have been to work with. I appreciate your knowledge, conscientiousness, and ability to synthesize community info and needs on complex topics. Not to mention the professionalism with which you've dealt with our revolving door of staff and ever-present questions and anxieties. You've exceeded my expectations and I have heard the same from multiple community members you worked with!
It's a LARGE VICTORY in this is our first quarter with TSG assisting in this work, in place of our former hero. It was a smooth transition, and we've made a lot of progress (as noted in the Work Plan Progress Report). Thank you very much for your work throughout the weeks/months helping the Consortium, and the end-of-the-month push to get the deliverables completed.
We could not have completed the project without you. You steadied the ship while preserving my time and focus elsewhere.
Thank you for bringing in the speaker today, he was great! Probably was the best speaker I have heard here in the whole time I have been employed here. He was so passionate and clearly really cares about what he is doing. Thank you a bunch :)!!
It is great to listen to a speaker that has a passion for the topic, gives it more salience.
Great updates and work on today's call with HRSA around the way you are keeping an eye on the opioid settlement and state plan. It's always great when the TA provider is asking you questions about how you did something. You make us look good. Really appreciate all you do!
My experience working with Steadman group was fantastic. They are responsive to emails, pay attention to deadlines and their work is exceptional.
Steadman group staff were punctual, professional, and very helpful. They were able to write an excellent proposal with limited meetings and time spent on my end.
Steadman Group was critical to our company receiving an FDA Breakthrough Device Designation. We developed the product and gathered the data, but they figured out how to present the information in a clear and compelling way, saving us from countless hours of writing and research. It's hard for us to delegate writing to third parties, since many won't understand our field or meet our high standards, but we've come to trust Steadman Group because they can do both. They understand the nuances of behavioral health, from the macro public health perspective down to the micro lived experience perspective. They hold themselves to a high standard of professionalism with clear communication, rapid turnaround times, and strict deadlines. I'm grateful to have found a group that meets our needs and I'm looking forward to our next project together!
Do you have a problem you need help solving or a solution you need help implementing? We'd love to hear more about how we can partner with you.